Our Story
Get to know more about Nina Armando the brand...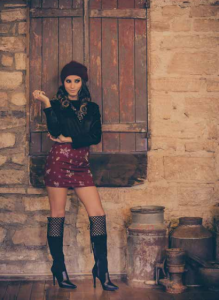 Nina Armando is becoming well known for our high fashion handcrafted ladies footwear and stylish fashion accessories.
Our own Art Director, Nina Armando, takes great pleasure in offering you our exclusive range of designer footwear, recognised for their modern styles which also incorporate a carnival of colours perfect for the Australian lifestyle no matter what the occasion.
Nina Armando footwear is artistically designed, beautiful in style, and comfortable to wear – yes comfortable! Comprising of high grade footwear material such as patent leather, soft leathers and satin materials, all managed by stringent quality control processes for the purpose of giving you a product which is truly remarkable.
Our footwear collections vary from ladies evening, casual, smart casual footwear; not forgetting the corporate market as well.
Our collections are offered twice yearly with opportunities for new top-ups for high summer or high winter collections. Out styles are manufactured around the European calendar giving you the latest styles, colours and materials.